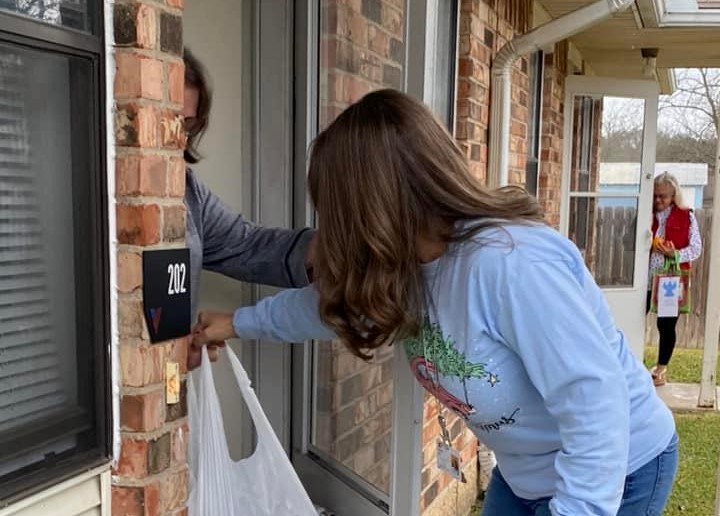 Individuals, families and organizations "adopt" seniors and provide simple gifts from their wishlist for Christmas.
"Adopt" a Senior for Christmas
Do you want to enrich the lives of our eldest Neighbors in Need this Christmas? Over 130 seniors received gifts such as lap blankets, robes, socks or other wishlist items through this program last year. 
Call 830-997-9756 to adopt a senior in need! 
We don't often hear laughter and see people eager to give of their time. My peace lily will be a constant reminder to know that there are wonderful people in this world.
You all made my day and I was so blessed to see the energy, joy, kindness, generosity and love in all of you! Special thanks to my secret angel, [I am] forever grateful.
When I filled out the suggested list before Christmas my intention was maybe two of them – never all of them plus many more – I have never had this big a Christmas and that is 88 – I really appreciate all the help you give me – God Bless Every one of you.
Nobody has ever done anything like this for me before. You haven't just made my Christmas, you have made my year!
"I've never experienced anything like this before".
Angel Tree Distribution Event